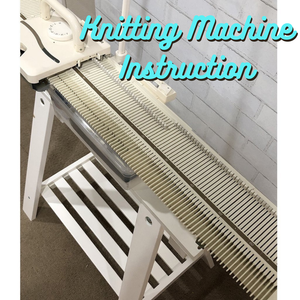 Do you have a knitting machine still in the box or gathering dust?  Let me help you get started!  I can help assemble your machine, get started with the basics, or work through projects to add to your arsenal of skills.  And if you don't have a machine, but want to investigate the art of machine knitting, I have plenty of machines you can learn on. 
I offer custom one-to-one instruction as well as classes for groups and teach all ages 6 and up. Learning to machine knit is a great way to productively spend vacation from school for kids who love to create! I teach in beautiful Denver, Colorado.
$35/hr for one-on-one instruction.
Contact Amber (amber@thefuzzknitting.com) for more information or to schedule time.
Instructor credentials:
Amber has been designing apparel for 15+ years for major NYC-based fashion retailers including Calvin Klein, Ann Taylor, GAP, and Isaac Mizrahi for Liz Claiborne, and boasts expertise in designing all ready-to-wear product categories including soft dressing, knits, sweaters, denim and sportswear.  She has brought her extensive expertise back to Colorado as she focuses on her young family. She aims to teach knitwear design and development to budding designers of any age, to make inspiring and sustainable fibers more readily available to home machine knitters and generally spark new love for machine knitting and knitwear design.